Microsoft, via SkyDrive, brings entrepreneurs a new tool, a"Startup Kit".
This public resource provides entreprenuers with a variety of information to help them get going faster. You have to see this!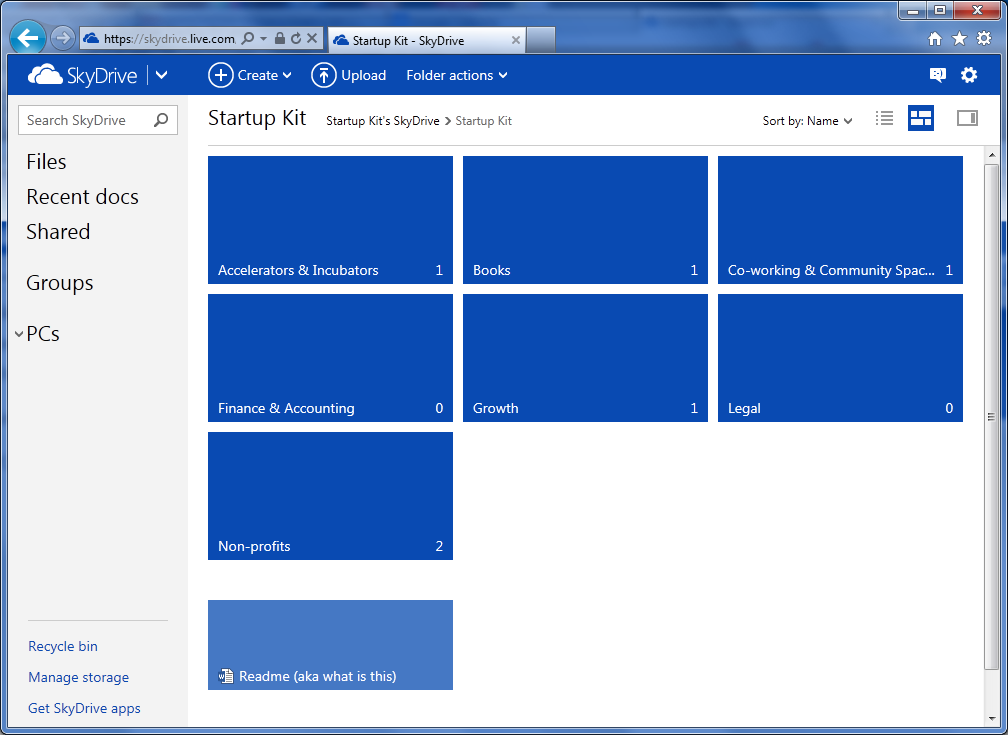 This "living" responsitory includes information from the various Co-working and Community Spaces, the Accelerators and Incubators, Finance & Accounting information, Legal information, information from Non-profits, and excerpts of business planning books. All for free. All accessible to the public.
If you are an entrepreneur, check it out.
If you have a resource to add to this respository, please send it to startupkit@outlook.com.